Adults ONLY
Friday at 7pm
Clip 'n Climb Plymouth is excited to announce its ADULT ONLY sessions.
Are you looking for something different for a date night? A different kind of catch up with friends? Or just want to climb without kids.. Then this is just for you.
These sessions are for ages 18+ and will run on a Friday evening from 7pm £10 per adult & includes a 1 Drop Slide or Leap of Faith per adult climber.
Disco lights and music really make this session one not to miss!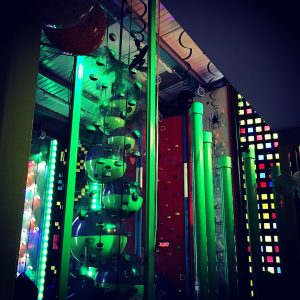 Mini Mountaineers
Tuesdays & Fridays 9am
Mini Mountaineers sessions for 2-4 years olds
These sessions are a great way to introduce your little one to Climbing.
Safe and fun sessions that will enhance motor skills.
A unique way to socialise amongst other young climbers.
Includes FREE soft play use.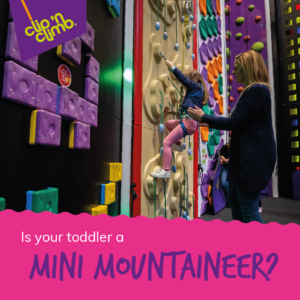 Mini Mountaineers +
Saturdays 9am
Mini Mountaineers+ 2 – 7 years
Our Mini Mountaineers sessions are perfect for children aged 2 – 7 who feel nervous in a standard session.
They can feel safe knowing that the climbers in this session are all around their own age. There will be no adults climbing in this session.
The session is allows our mini mountaineers to climb with a older sibling.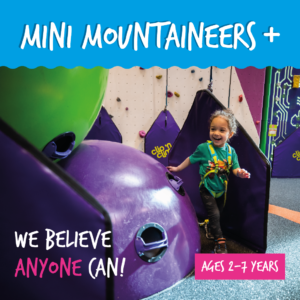 SEN Sessions
Term Time - Sundays 9am. School Holidays - Tues/Thurs 9am
Every Sunday at 9am during term time & every Tuesday & Thursday 9am during School Holidays.
Clip 'n Climb Plymouth run a SEN session for those climbers with special educational needs.
Providing a calm environment for all members of the family to climb.
We turn the music right down if needed, and there are plenty of instructors to help.
Numbers are restricted in this session.
*New In* – Colouring Activities now available too
Sessions are £10 per climber, and your place can be booked in advance through our booking site.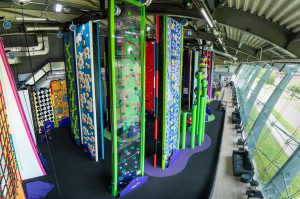 Timetable
Term Time
Please note our Holiday Time Table differs.
During all school half terms/holidays we are open 7 days a week from 9am – 5pm